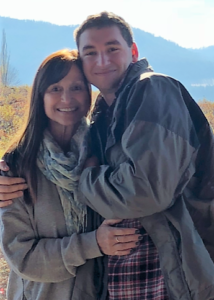 In addition to private practice, I am a trauma recovery counselor for a non-profit organization in the city of Seattle. I have a passion for working with women who are starting over in life, coming out of addiction, abuse, and homelessness; I have had the privilege of working with and learning from incredible women through this unique opportunity.
I received both my Bachelor of Arts in Psychology and my Master of Science in Counseling Psychology from Northwest University in Kirkland Washington. I am a licensed Mental Health Counseling Associate in the state of Washington.
My journey as a parent of a child with special needs and learning differences has fueled my desire to provide a safe space for parents to tell their stories, find connection, and be received with empathy and compassion. Outside of my work as a counselor, I am the mother of three adult children and a grandma to two little ones. I enjoy cooking, music, creativity, and spending time with family and dear friends.
"While we try to teach our children all about life, our children teach us what life is all about."

– Angela Schwindt